The first time I visited Egypt, I went on an organised group tour and had such a fabulous time that I went back there for my first solo holiday just two months later. That was an incredible trip, to a fascinating country that I grew to love, but I made a whole bunch of rookie blunders. I'm sharing some of the travel mistakes to avoid that I made while visiting Egypt, in the hopes that you don't do the same!
6 Travel Mistakes to Avoid – Mistakes That I Made
Mistake #1: Careless Cabin Bag Preparation
This was a super annoying mistake. Stupidly, as the flight only took four hours and I had everything I needed in my main backpack, I decided to take the teeniest little backpack as a cabin bag. It was a cute bag. So, I had my wallet, travel documents and passport, a book and that was pretty much it. What an idiot!
As I watched other passengers wrestling bags into the overhead lockers, I felt quite smug for travelling light. Not quite so proud though when I arrived at Egypt's international airport in Cairo and found myself the last woman standing at the baggage carousel. After lengthy discussions with innumerable local service staff, I discovered that my backpack had not made it onto the flight. Yes, my bag was still in London.
It took four days for my bag to arrive! Four long days with the mercury rising to well above 40 degrees and I had no spare undies, no spare clothes, no toiletries and no deodorant. I was quite peeved.
To make matters worse, I didn't know the city or speak a single word of Arabic. I'd never felt more alone, or more like a fish out of water.
After two days, I did manage to scare up some toiletries (sign language is a wonderful thing) and a very kind tour guide lent me a battered pair of trousers and two T-shirts that had seen better days.
There was zero chance of buying a new bra or pants in Cairo though. One horrendously embarrassing and fruitless shopping foray convinced me that 'wash, wear and wait' was far the better option! (I'm still not sure what the correct sign language for bra is!!)
Pro Tip: It's good to travel light, but always carry enough in your cabin bag to last the first few days in your destination. These days, I've refined my packing to the point where I travel carryon only on most trips. I never want to experience the lost bag crisis again. Or the horror of trying to buy underwear in a very foreign country.
You Might Also Like Our Complete List Of Travel Essentials
Mistake #2: A Crappy Camera
It's embarrassing now to admit it, but I didn't give a second thought to buying a half-decent camera for my trip. Of course, I knew about all the amazing places I was going to visit, but I didn't know then how much I would regret the crappy, grainy photos that are my only tangible record of the trip.
Lesson learned: Memories are great. They are even better when you can look back at good quality photos of the places you've been, the adventures you've had and the people you've met along the way. I don't go anywhere these days without my lightweight Canon M100 mirrorless camera and I always have my phone for back up!
Pro Tip: If you want to improve your photography skills, I highly recommend pro photographer Laurence Norah's excellent step-by-step photography course. It's easy to follow and is geared for keen beginners. The best bit is that you submit your projects to Laurence for feedback on a regular basis, which accelerates your learning.  It also walks you through how to choose and use the right camera for you!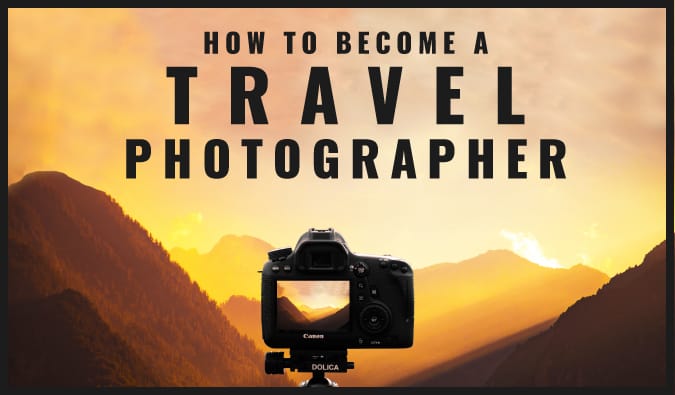 Mistake #3: No Imodium
I can't quite believe I made this really stupid mistake. As I didn't get sick on my first visit to Egypt, I got complacent and I forgot to pack any Imodium when I returned for my solo trip.
Big mistake. Huge

Julia Roberts as Vivian in Pretty Woman
Once my stray luggage arrived, I struck out from Cairo for the remote oasis town of Siwa in the Western Desert. Located 10 hours from Cairo by coach, with no airport, and closer to the Libyan border than to Cairo, arriving at Siwa felt like I'd travelled to the ends of the earth. Or the centre of the earth – at 46 centigrade it certainly felt hot enough!
You Might Also Like Our Itinerary for 3 Days in Siwa
For three glorious days, I explored the incredible oasis town, bathed in the hot pool used by Cleopatra and ate the most incredible food. Then I ventured out on a 2-day jeep safari, deep into the desert and it was magical to sleep under the inky blackness of a sky without light pollution. I've never seen stars shine so brightly anywhere else.
My luck ran out the night before my (non-changeable) 10-hour return coach trip to Cairo, as the dreaded Delhi Belly struck. The stark choice was whether to extend my stay in Siwa, denting my travel budget, or to press on as planned and hope for the best. You guessed it – I got on that bus.
I'm still traumatised by the memory of the 'facilities' on board – the stink of the toilet beckoned from the back of the bus, and the condition of it was beyond description. Much as I needed to, I could not make myself use it!
Luckily, I'd reserved a seat near the driver and through sheer will power alone, I managed to hold on between stops, but I sailed perilously close to the wind. Oh, how I kicked myself on that journey for not having packed any Imodium! Of all the travel mistakes to avoid, this is one you seriously don't want to make.
Pro Tip: Always carry a first aid kit when you're travelling away from home. Make sure too that your travel insurance will look after you and get you home again if disaster strikes.
Mistake #4: Underestimating bug spray requirements
I can't begin to describe how much the vicious little Egyptian mosquitoes enjoyed chomping away on my poor lily-white legs or how horrifically itchy the bites were! Suffice to say, I looked like I'd been pebble-dashed after just one night when my bug spray ran out. I did manage to buy some locally (at great expense), but boy did it take a long time for the scarring to disappear. I wore trousers all summer long.
Pro Tip: Buy plenty of bugspray before you go and reapply it often while you're there. If you do get bitten, I've found the best thing to take the sting away and to help irritated skin heal (relatively) fast is pure aloe vera gel.
You May Also Like Our Tips for Women Travelling Solo to Egypt
Mistake #5: Inappropriate shoes
This is a mistake I could so easily have avoided. I'd not anticipated the amount of dust and grit I'd encounter in Egypt and the shoes I packed were absolutely not up for the job. I chose fashion over function and ended up with infected blisters where my lovely leather sandals rubbed my poor feet raw. It cramped my style and meant there were times when I couldn't walk as much as I wanted to.
Pro Tip: Do your homework and only buy shoes that your feet will love you for.
You May Also Like Our Women's Packing List For Egypt
Mistake #6: Ignoring the details
I love to be spontaneous and to try new things, but I got seriously caught out by not checking the details when offered a private sailing trip on the Nile at Aswan. Sailing is in my blood, so I leapt at the chance to escape from the sweltering heat of the city.
Not checking the details is one of the basic travel mistakes to avoid
Romanced by the notion of scudding along beneath a snowy white sail, I didn't think to ask the crucial questions "how long are we going for?" and "what's included in the trip?". Instead, my hyper-excited travel pal and I turned up at the jetty at the appointed time, armed with lashings of sun protection cream and one bottle of water each.
Little did I know, but the trip was an opportunity for my (newly acquired) travel pal and her Nubian boyfriend to have a romantic rendezvous! Once onboard and miles from Aswan, I discovered that we were actually heading off for a 2-day trip, sleeping on the deck – and I only had half a litre of water with me.
I was almost tempted to do as the locals were doing and to drink from the Nile. Luckily I knew about the bugs that live in the river and I steeled myself to be thirsty rather than risk a horrible infection. Suffice to say, by the end of the trip I was severely dehydrated. It took me a couple of days to feel quite well afterwards, but I'll never make that mistake again!
Egypt is an amazing country and so rewarding to visit, especially when you plan well for your trip and remember the travel mistakes to avoid!
Have you made mistakes on your travels? Let us know in the comments if you've got a story to share!
One more thing! If you liked this post, please share it!